Disrupting Jewelry Classics - Silicone Wedding Bands with Diamonds

Aleksander Chuly
Nov 13
3 min read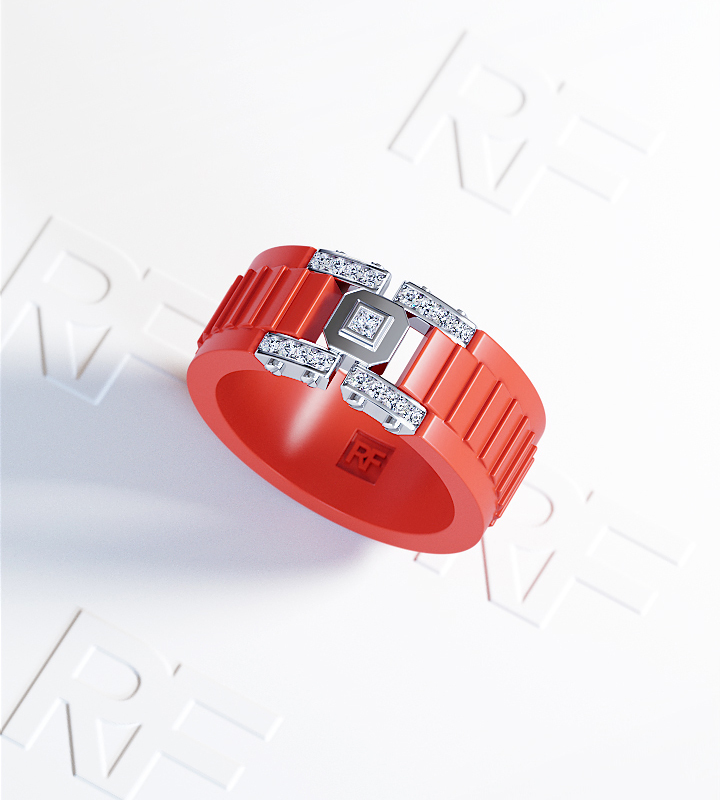 Rockford Collection has officially launched its newest range "Atomic Collection", seamlessly blending the durability and flexibility of silicone with the grace of precious metals and gemstones. The first of its kind, this collection features silicone diamond rings, offering options for those that use their hands, a lot.

Rockford Collection is a jewelry design house that was established in 2012 in New York and has been dominating the industry with their unique and maximalist designs ever since. Featured in Esquire, GQ, and Brides, the team behind Rockford Collection's success has done it yet again with this range.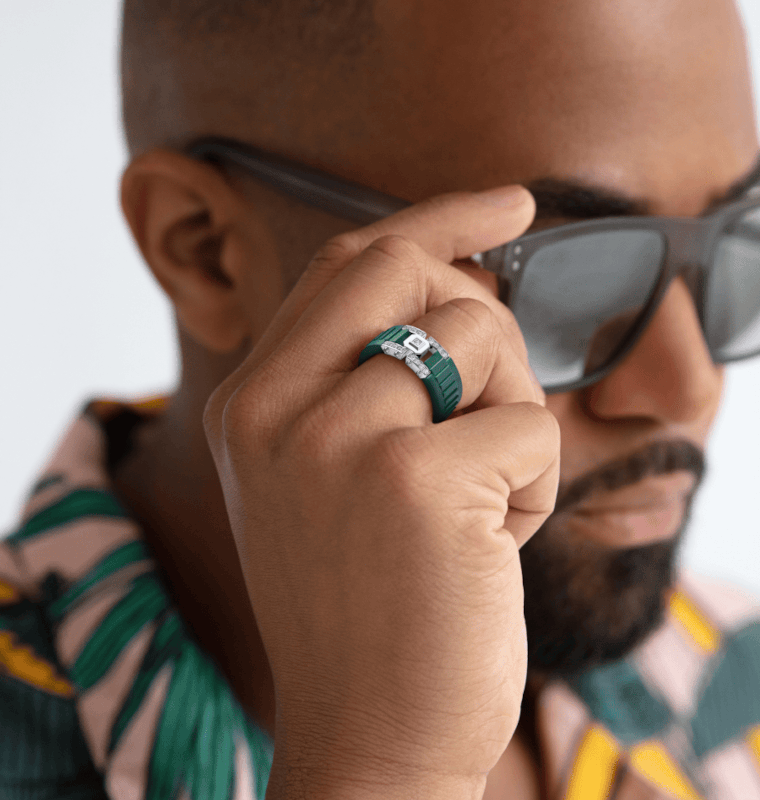 When asked what drove them to conceptualize this game-changing piece, designers at Rockford Collection referred simply to the course of nature. "Transformation, change and adaptation are the key to evolution. "The jewelry industry is no exception.", said CEO Aleksander Chuly, "When we say something is worth creating, it truly is. These [Atomic Collection] rings are such an important introduction to the market because we can confidently say that no better alternative exists."


Rockford's Atomic Collection is available in a variety of bright colors, complete with exciting names like "Magma Red", "Volcanic Black", and "Gamma Green". While the Atomic Collection is currently only available in Rockford's signature La Paz design, rumors are circulating that more versions of the Atomic Collection are coming, possibly in other iconic Rockford designs, and we couldn't be happier.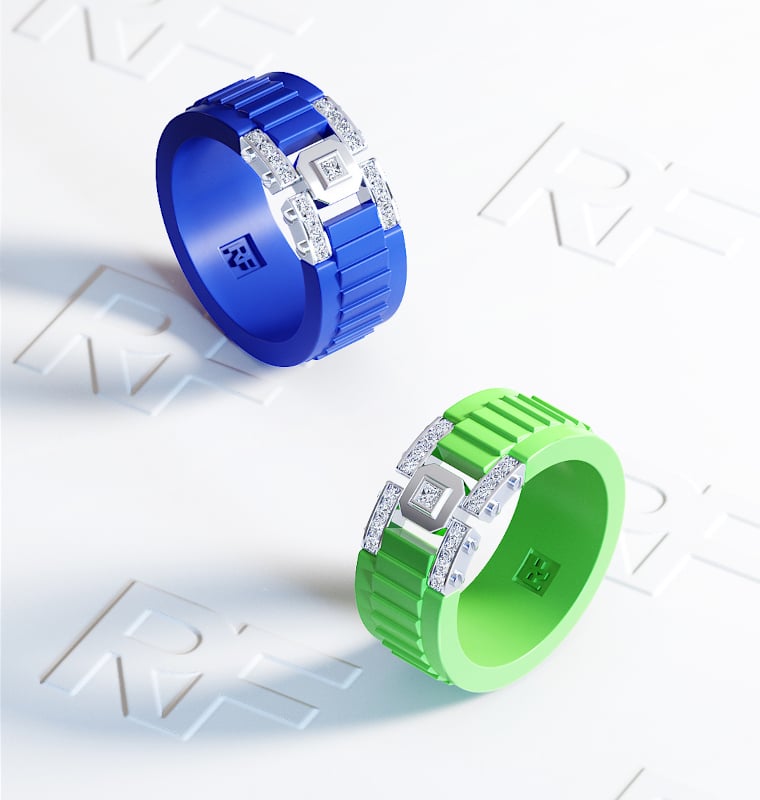 Rockford Collection has earned a reputation for breaking boundaries through the combination of creativity and engineering. The brand's more well known designs, such as the Ropes, Briggs, and La Paz rings, have been known to win space in the hearts, and on the hands, of common folk and celebrities alike. Rockford Collection's client roster includes dozens of influential and important people from around the world, including Ray J, Ice-T and Coco, Quincy Taylor Brown, and more.

While it's hard to guess what the jewelry design house will come up with next, one thing is for certain- We'll be on the edge of our seats, ready for whatever Rockford Collection serves up next. Tap here to view the Atomic Collection by Rockford Collection, available now.